---
7 Best side hustles for Online teachers
Teachers are the backbone of any society. As beautifully stated before, "A teacher is a profession that teaches all other professions." There is always an increasingly high demand for educational instructors as the world grows but the sad part is that the pay doesn't always decently reflect the hard work and planning involved. Maybe you are thinking about what else you can do with your skills? Then don't worry! In this article, we will bring you the 7 best side hustles for online teachers.
What are the 7 best hustles for online teachers?
Teaching is a rewarding career, but it doesn't fulfill all your needs completely, so you can look out for these side hustles that could potentially help you earn some extra income on the side to supplement your living.
But first, if you want to find more online teaching jobs, check the lists HERE, HERE, and HERE. Now get back to learning the 7 Best side hustles for Online teachers.
1. Writer
If you are an English Online teacher, this field is best for you! You can commence freelance writing in your free time. It is an enjoyable field that can pay fairly well especially if you have some experience with SEO and can corner a nice niche. The schedule is usually flexible and can accommodate to your busy days. It is a golden ticket to extra income in the comfort of your home. 
It's best to build a portfolio and always be on the lookout for new clients. You can join Facebook groups for ghostwriting, content writing, blogging, copywriting, and writing competitions. You can also look HERE to find the best sites for writing jobs. 
2. Transcriptionist
As an online English teacher, you explore different students with versatile accents, helping you be able to distinguish between accents easily. This can be your ace for transcription. If you can listen well and jot it down quickly the right way, you can be paid up to $15 to $25 per hour. It requires good listening and typing skills that help you earn some hefty bucks. It is among the best side hustles for online teachers as they can make decent side hustle money just by typing at home.
HERE you can find a list of websites that accept beginners for transcription jobs. 
3. Social media manager
Are you more of an outgoing person or a pretty active teacher on social media?
Then, this side hustle certainly suits you well. 
A social media manager is responsible for managing the posts of the account, such as Facebook, Instagram, etc., and dealing with the online clients that interact with that page. The potential income that you can receive lies between $15 to $25 per hour on average. Some can earn much higher. It depends on how much time you can invest and sometimes just a stroke of luck. This works great if you have an interest and expertise in social media and want to succeed through it. 
You can search for social media manager jobs on Fiverr, Upwork, Indeed, and LinkedIn. 
4. Remote book-keeping
If you are good with accounts and would like to engage your mind in calculations as a side hustle, then remote book-keeping is the best choice for you. It stands in the top list among the best side hustles for Online teachers. You need to search for clients and manage their receiving and ongoing transactions by maintaining the balance sheets. You can also join with the tax-preparers to work in your free time. One excellent side work can lead you to earn as much as $60 per hour! Isn't that awesome?
You can search for remote book-keeping jobs on WorkingNomads, PeoplePerHour, and FlexJobs.
5. Self-publishing
If you are an imaginative online teacher, this side-hustle will work perfectly for you. With interest in writing well and making engaging content for the audience, you can earn up to $50k per year. Self-publishing leads you to keep 50 to 60 percent profit, compared with the 10 percent profit that you can hold back as a traditional publisher. Also, it helps you to get recognition. If you enjoy writing, turning it into some money would feel enjoyable. It is one good way to generate passive income, as you can work in the flexibility of your own, with quietness all around and a warm cup of coffee.
You must always take into consideration that you will need to promote and advertise your books. Although self-publishing is super easy, you don't have a team creating an audience for you and ushing your books like traditional publishing houses. You can build an audience on basically any social media platform but check HERE for some extra tips to get you started. 
6. Customer support
This side hustle suits your needs and requirements pretty well as a teacher. Here you need to interact effectively, manage time, and organize your ideas and dealings. Be creative and kind to the customers just as a teacher is with their students. 
Emotional stability, patience, appreciation, and stress management are all vital for this kind of job. You deal with different kinds of people but your experience increases and, most of all, you learn marketability and how to signify a product. These skills come with earning some good bucks. I know good vibes are coming from within!
Check WorkingNomads, and FlexJobs to get you going in the right direction for finding Customer support jobs.  
8. Voice-over work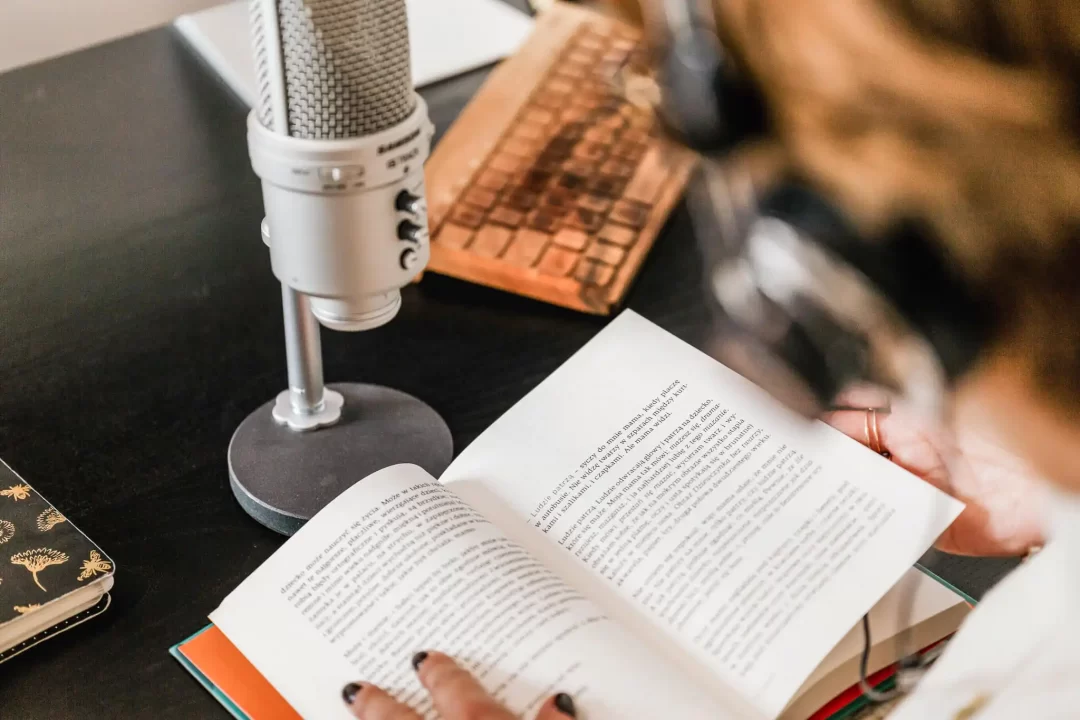 Last but not least, among the top side hustles for Online teachers lies voice-over work. As a teacher, your spoken skills get polished, vibrant, and confident. Guess where you can cleverly utilize this skill to earn extra cash? Voice-over work!
It can be one extremely satisfying vocation. You can earn up to $35 an hour, and all it requires are your impeccable smooth voice-over skills customized for particular requests. 
This will also consume less research, and once you become a professional at it, you will not think of leaving it.
Check HERE for places to find voice-over work. 
BEST Microphones for voice-over work, narration, and voice acting
Conclusion
 These best side hustles for online teachers are one ideal road for those educators who aim to earn extra in their free time. You can use your teaching skills and apply them in these other fields remotely in the warmth of your place. It will give you exposure to various platforms, and you will explore the potential of yourself and will reach a position much better than before.
For more teaching jobs, Always come back and check HERE.
7 Best Side Hustles for Online Teachers