---
ESL Christmas Lesson Plans by ESL PALS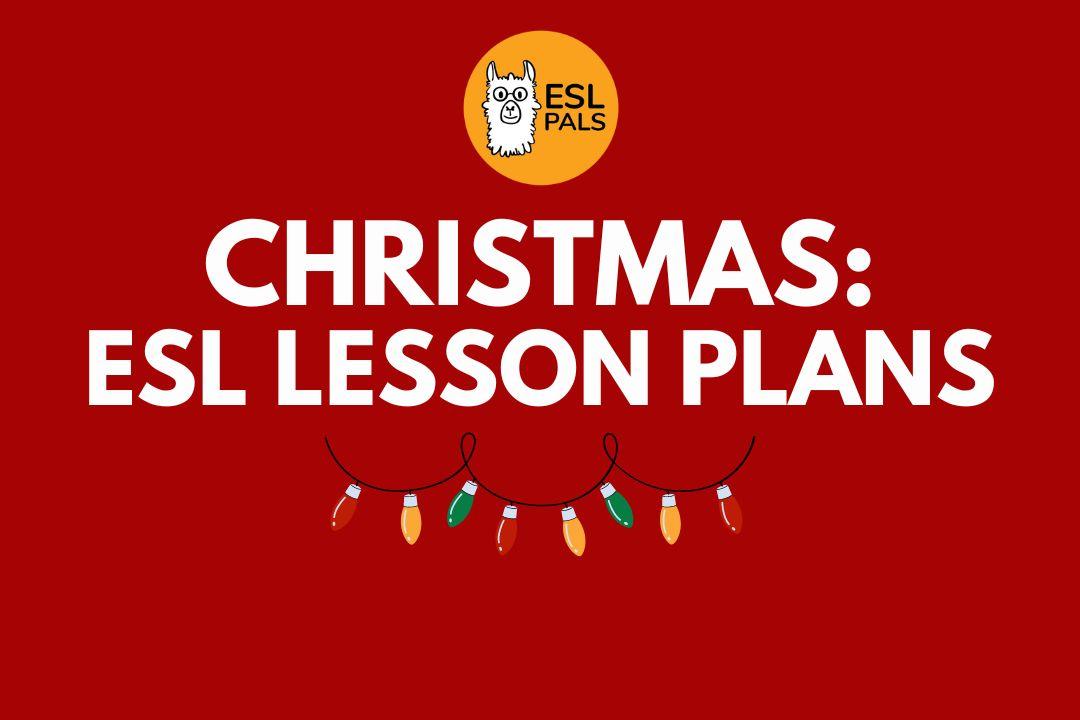 Are you looking to bring some festive cheer to your classroom this Christmas? Well, look no further than ESL Pals, who have published 10 ESL Christmas lesson plans across all levels!
There are currently two FREE Christmas lesson plans available onsite.
C1: The Best & Worst Aspects of Christmas. This detailed lesson plan contains 10 pages of activities, including a homework task! A fun video and articles are used to explore the topic thoroughly. 
B1: Is Christmas Good or Bad? The aim of this lesson is to highlight that Christmas isn't all bright lights and gifts. The lesson presents those positive things while exploring the negatives, such as consumerism, pollution, and more! 
ESL Pals have added kids' lessons too!
On ESL Pals, all kids' lesson plans are presented in units; each unit contains three lesson plans, so you won't have to plan anything in the run-up to Christmas! These festive kids' lessons include the following:
Level 1: Christmas The 3 lessons within this unit teach basic Christmas vocabulary aimed at young learners. There are many games, activities, and tasks to ensure the lessons are fun and engaging!
Level 2: Available on December 11th! This unit of 3 lessons is aimed at young learners who have surpassed the beginner stage and are able to speak, read, and form sentences. 
Level 3: Christmas: Aimed at young learners / teens who are at B1 level. Each of the three lessons are 45 minutes long and explore Christmas traditions in depth. 
3 more general English lesson plans for levels A1 and 2x for level A2
A1: Christmas Season: This general English beginner lesson plan is for novices who are just starting out on their English learning journey. There are numerous engaging activities to get your students in the holiday spirit while they learn!
A2: Christmas Traditions: A super detailed lesson plan that your A2 / B1 students will love! An article is used to learn about Christmas traditions. Other activities, such as dialogues and games, are used, and the grammar point of superlatives is studied.
A2: Convo Class on Christmas: This Christmas conversation lesson plan will force beginner students to come out of their shells and talk about Christmas. Students have to complete a quick vocabulary exercise to make sure they learn new words at the beginning of the lesson. Thereafter, they have to complete a speaking exercise to practise the new vocabulary that they have learned. 
Christmas business lesson plans
C1: Christmas Marketing Convo Class:. Do you fondly remember the Coca-Cola truck? How do companies create this nostalgia in relation to their products? Learn about this and more in our C1 convo class!
B2: Christmas Content Wars Convo Class: Netflix, Amazon Prime, Hulu, and all other streaming services are competing for your attention this Christmas! Explore this topic through a video, vocab exercise, and many, many questions in this B2 Christmas convo class by ESL Pals!
We hope all of these Christmas lesson plans from ESL Pals will reduce your planning over Christmas so you can spend more time with your loved ones! Merry Christmas!
Find online English teaching job lists here
ESL Christmas Lesson Plans