---
Online English Teaching Jobs 2022: Best TEFL jobs!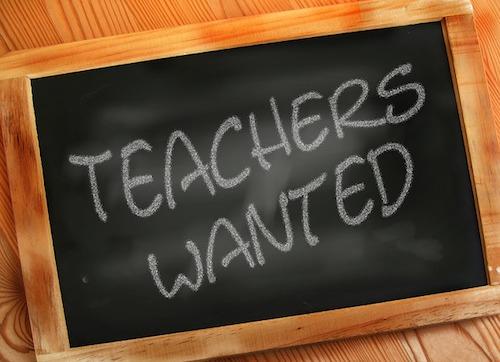 In the post covid situation, online English teaching jobs have become a major phenomenon as they suit both teachers and students. However, English as a second language (ESL) is a problem for so many students worldwide, and it is an uphill task for online ESL teachers to find an appropriate place where they can use their energies to the maximum and reap benefits accordingly. 
Here are some more places around the world which provide an opportunity for online English teaching jobs. Let's take a look at the latest ESL jobs for 2022.
In Korea, Rise in an online English teaching job platform that was founded for the first time in 2014. Since then, many parents have acknowledged it for innovations and sincerity in educating their children. Students are developed into bright and competent potential biggest names at Rise Premises using programs that have not been made available by local academic institutions throughout the most crucial years of their life. In light of this acknowledgment, Rise's global and Korean operations continue to grow dramatically.
Rise offers $15 per hour and this is the minimum wage that you get if you have no experience at all. If you can make them believe that you are well experienced and qualified, then you can negotiate for more wages. After you have been teaching for two or three months and students are happy with your performance, you can always ask for an upgrade or raise in pay. The pay raise is available up to $25.
Buddy School has a lengthy history and a good reputation for online English teaching jobs. Both native, as well as non-native English speakers, are welcome to apply. You will be earning between $16 and $22per hour while instructing a diverse group of students, ranging from young children to adults. Although it is desirable, you wouldn't need a certificate or a degree to qualify. Each class comes with all the necessary materials. These files are uploaded to the media library for storage. This is excellent for teachers who teach far more than ESL because you may teach a broad range of topics.
They are providing their platform, and they also give you the material which you have to teach. Buddies are not very rigid in terms of teaching style, but attendance during online classes is of utmost importance.
Book Nook is great for online English teaching jobs. They are searching for enthusiastic, ownership educators to work as independent contractors in the tutoring community. In real-time, synchronous, online tutoring sessions, instructors will work closely with K–8 kids to close the ahead-of-schedule gap. Through the use of videoconferencing, these lessons are delivered virtually. Tutors and the student will be captured on video (s).
You will instruct reading or math online to classes of one to four students as a Book Nook instructor. The included detailed curriculum from Book Nook will be used by you; they will lead you through the lessons and display student efficiency. Each week, you will have consistent meetings with the same pupils.
It only gives jobs to permanent residents of the USA even if they are non-natives due to tax issues. They start from 18 US dollars. They have their platform, style of teaching, and timings that are quite flexible.
OOOLABS is an educational software lab that is great for online English teaching jobs. They have offices across Singapore & Vietnam that offers K–12 institutions, colleges, tutoring facilities, businesses, & edtech startups an all-in-one, small learning infrastructure.
At OOOLABS citizens of the US and Canada are encouraged to apply. OOOLABS pays from 15 US dollars to 18 US dollars per hour.
This is an Asia-based ESL teaching firm. Its payments are slightly lower as compared to others. They are paying from 12 to 14 us dollars. Although they pay less, you get a regular paycheck at the end of the month without any deductions. The company has a routine to follow which is easy to adopt and for those candidates who need a stable job, this website is for them. They are open to both native and non-native English speakers.
They offer a salary of 14.5 US dollars to 16.5 US dollars every hour. Although presently their application system is closed for ESL teachers, it may soon open up. They provide you with the teaching material, and they have their platform as well. Every class is 55 minutes.
For one Nikkei/Financial Times partnership that aims to improve managers' relationships with Westerners in Asia and Latin America, Mrbee is now hiring business communication trainers. This is accomplished by creating mock business scenarios and teaching managers how to communicate more effectively.
Coaches replicate the communication difficulties that are common in inter-business settings through role-plays and provide each learner with useful feedback. Every session is unique and hard because the students are engaged and add their knowledge and experience to each role-play!
It is offering 2200 UK pounds for 30 hours a week to the natives. However, their requirements are high, and they need a person who has served in a senior management position for at least ten years. They don't need an online teacher for kids. Rather, they need someone who can teach business English to the professionals.
This is a Chinese English teaching firm that needs teachers to teach English to their children. They are offering $10 per 30-minute class.
Babbel stands among the largest apps for learning languages and now they are hiring online English teachers to provide online classes. They provide their own teaching material and the schedule is flexible however, they prefer native or near-native teachers with three years least experience in project management and at least a University degree.
The pay varies from $12 per hour to $35 maximum with bonuses.
Live XP is an ideal platform for Online English teaching jobs. Non-natives can also apply here and they don't need a degree. Teachers are required to upload their video introduction and the class can vary from 30, 50 to 60 minutes lesson plan.
The company pays not according to the teachers, but rather by the subscription plans that the students opt for.
$3.48 is totally guaranteed for the demonstration of 30 minutes, and if the student subscribes, you get 2XP points and an extra $10. For a 60-minute lesson, you can generally earn up to $10 to $15.
This company is based in London, United Kingdom. It got established lately. They teach English and Spanish and are looking for teachers of their respective subjects. Tutors familiar with both languages got a good advantage.
The pay rate isn't known yet. You can visit the website for more details.
Based in Vienna, GoStudent company is hiring teachers not only for online English teaching jobs but multiple subjects to teach children. 
This company pays $20 for a fifty minutes class excluding bonuses. 
This is an emerging academy from Myanmar. They are looking for native or near-native English teachers with a CELTA certificate and one year experience of teaching ESL students. Also, the teacher should possess a good wi-fi connection and experience educating ESL students over Zoom would be a plus.
They pay between $12 and $20. Yes! You are good to go!
Situated in Taiwan, they require native English speakers who can teach one-to-one classes for about 25 to 50 minutes. The company provides the material and training for new online tutors. They teach both the students and the adults. 
The schedule is fixed between 6am and 11pm according to Taiwan timings. The pay varies according to experience and an average of $8 or $9 is paid per hour from PayPal.
Based in South Korea, this company hires teachers from America, Canada, and Korea only. They pay up to $14 per hour and if you don't miss any classes then $15 goes into your pocket.
Topic Time is another company for online English teaching jobs. It's a small American company, Topic-Time is especially targeted for Japanese students. They hire specific teachers, though you don't need to know about Japanese culture but acknowledging them is a bonus! 
The students choose the tutor themselves and the schedule you can decide yourself. They pay $12 per 55 minutes. Owning their own curriculum, they teach through Scarlett method.
Based in Uk, they teach Chinese, Thai and European kids. They hire only native teachers with 3 years of experience. Teaching time varies from 5 to 10pm on Week days and 8am till 10pm over the weekends.
They pay $15 up to $25 per hour, depending on experience and feedback from teachers and parents.
This Korean company is looking out for North American teachers only. They focus on teaching Korean students English.  The classes are 1 to 1 that vary from ten minutes till one hour. Pay for Entor is up to $12 per hour.
They require a university degree but TEFL certificate isn't important.
This company is looking out for teachers from Europe or Canada to teach elementary to adult level. The teachers are required from the UK or Canada and must possess a university degree with some experience of teaching online. Teachers are required to have C1 only and you can set your desired schedule with the same students at a regular time each day.
Further teaching certificates or bilingualism can increase your chances to get hired. Their pay rate is usually $12 per hour.
The Egg school teaches children from age 5 to 12 in Korea. They need Native teachers with a university degree. Classes are generally 25 minutes long. Teachers are paid $8 for a session with at times $5 given as an incentive.
The cherry on the top, there is no duration for teaching and teachers can fix their own schedules.
English to go (Online English teaching jobs)
This is a Uk based company that teaches kids from Kindergarten to grade 12. They only hire the Native teachers who possess a university degree and experience in teaching.
The pay rate varies from $17 up to $50 per class with bonuses. Times for classes are between 9 a.m till 2p.m UK time.
Tips to enhance your C.V for online English teaching jobs
Post your latest picture on the C.V so that people who are hiring are sure that they are looking at a person who is real and needs to be hired.
You should focus on your skills in the C.V and your C.V should be one page. It should not consist of a lot of stories about yourself, as nobody reads a lot of pages about a person who is applying for a job.
Attach a short introduction video about yourself if you are posting your C.V online. Include your previous education, your teaching experience, and a few fun facts about yourself that detail what makes you exciting or interesting. Be convincing and original in this video and talk enthusiastically about yourself, your interests, and your experience in this video.
TEACH ENGLISH FROM YOUR PHONE (JOB LIST)
TEACH ENGLISH TO ADULTS (JOB LIST)
TEACH ENGLISH WITH NO DEGREE (JOB LIST)
TEACH ENGLISH FROM SOUTH AFRICA (JOB LIST)
Online English Teaching Jobs 2022: Best TEFL jobs!