---
What you need to become an online English Teacher
After covid-19, a lot of new ways of living came into being. One of the most uprisings in demand is online learning. Many pupils have moved to the virtual methods of education, which hasn't only increased the need for effective online setups and proficient online teachers. So, are you an educational instructor searching for what you require to become an expert online teacher? Then look nowhere as this article is going to discuss what you need to become an online English teacher.
WHAT ARE THE 5 THINGS THAT YOU NEED TO BECOME AN ONLINE ENGLISH TEACHER?

 Teaching is no joke, as it requires commitment and in-depth knowledge, excellent teaching skills, dedication, reaching the level of students, and then explaining well!
When it comes to teaching online, you should not just be equipped with these skills but also gain mastery in online teaching gadgets and setup.
Already worrying about how you will become one?
Then don't, because here we have laid down five simple tactics to let you become a professional instructor! 
1. TEFL CERTIFICATION
Among the requirements of online teaching skills, one necessity is that the teachers need to hold a legitimate TEFL certificate.
A professional TEFL certification possesses you with all the mandatory qualifications and skills which will aid you in getting hired online even if you enter this field as a fresh candidate with no prior experience in teaching! 
 This certification will open your pathways to professional teaching opportunities and better-paying jobs. It is recognized worldwide and thus helps educate students online from any corner of the world!
2. Laptop with a Webcam
As a teacher, it is mandatory to have a good laptop with good RAM storage and a webcam, as it makes the class session smooth. A webcam is necessary as the teacher has to interact with the student and show them a whiteboard or any gesture. Thus, a good webcam that shows a clear video must be installed with the teaching setup.
It is optional for the students to appear over the camera. Still, a proficient teacher should stay in front of the camera, in a quiet environment, where the laptop doesn't move, and the student learns appropriately.
The laptop should have high storage capacity and good speed so it loads documents quickly and can handle a vast number of papers, notes, and documents.
This will help students understand effectively and elevate the teacher's profile.
Find the best laptops for teaching here
3. Fast and Reliable WIFI
For an impeccable teaching strategy, high-speed Internet is a basic need! There must be a harmonious connection, and the class should go on without any pauses or blurry content. The teachers should keep an internet connection running on at least 8 Mbps download and 2-3Mbps upload speed, so the documents can quickly be downloaded and uploaded to students. The online teaching apps need to work promptly with no lag during the session.
In this way, the uninterrupted class would enhance your understanding and teaching time.
If your connection is poor, You will reschedule the class, and you might miss out on being paid! Moreover, this will decrease your popularity and ratings, so a fast connection is mandatory as you can let your words travel around the globe smoothly!
Guess who's on the way to becoming one successful online teacher?
It's the one reading it!
4. Ability to Prepare Lesson Plans and Materials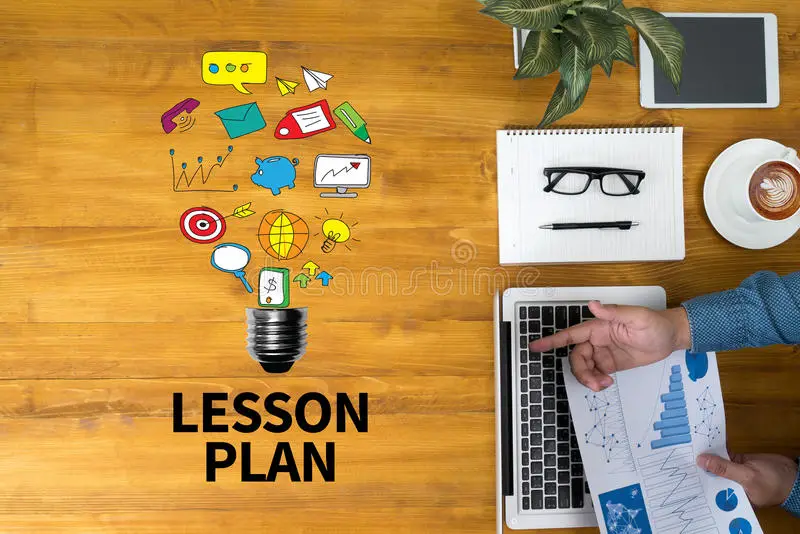 A successful teacher initiates the class in a well-prepared way! It is essential to keep your lesson plan, points that you will address and how to present them to the students beforehand. At the end of the session, the whole topic gets covered promptly, and the student is well-satisfied. 
As an English teacher, you can prepare discussion sessions and games to incorporate beforehand. Keeping the class fun and engaging is essential. Start with a warm-up. This could be a song or a small game. Hit your target points of the lesson then do a review. After the review, incorporating another game or exercise will help the class's cadence and structure. Then choose a fun way to end it.
You should lay down your objectives, organize the ideas on how you will present them order-wise, and the clarity of assessment, through which you can get feedback on students' absorption of the topic. 
FIND FREE LESSON PLANS AND TEACHING MATERIALS HERE
5. Energetic and Positive Attitude
There is a famous saying that the first impression remains the last one. As you teach online, your body language, facial expressions, and tone leave a mental blueprint in the student's minds. If you commence with a smiling face, a voice full of hope, energy, and comfort, the learners will enjoy your class more! 
Your voice over the microphone should be nominal, not too loud, and neither lifeless nor slow. Instead, it would help if you speak in a lively and humble way, engaging the student through discussion and questioning. Even if the student gives the wrong answer, you should increase his morale by motivating him and making him understand the topic effectively instead of being harsh. Also, you should be fluent and speak in a calm way.
This will bear fruits for you in the online teaching community. 
If you understand what you need to become an online English teacher, reaching a large group of people won't be difficult for you. 
Conclusion
Teaching online is a futuristic approach indeed. There remains a high demand which rapidly increases as the world continues to grow. There will always be the need for qualified and professional educators who teach students at a standardized level in the comfort of their homes, without any intervention, disruption, or lacking skills. Hope you got the idea of what you need to become an online English teacher. If you fulfill these steps, reaching a significant mark with high ratings will soon become a reality.
FIND ONLINE TEACHING JOBS TO APPLY FOR HERE
Five things you need to become an online teacher